Credits: E & V
Our holiday spirits are high with the imminent arrival of summer. For some of us, the mere daydreams of sun, sand, and sea turn in to thoughtful considerations of buying a permanent holiday home where we can endlessly enjoy the dual benefits of a second home-base for quick getaways and even additional rental income when the property is not in use.
Southeast Asia is a region that has caught the eyes of foreigners over the years. Real estate in Southeast Asia is one of the fastest-growing property regions in the world, especially for buyers looking to invest in a second "holiday" home that can be used personally as well as investment gains. This has, of course, led to surging prices in much of the Southeast Asian real estate investment market. There are a few top hot spots in South East Asia that can make perfect holiday escapes, retirement sanctuaries and/or for investors looking to flip and rent out said properties during certain seasons throughout the year.
If you are considering buying a holiday home as a second investment real estate property, here are some questions that you should first think about: 
1. Are you currently financially stable and comfortable enough to invest in a second home?
You should always evaluate the current and predictable future status of your financial strength before taking the dive into the second investment of real estate property. It's easy to fall passionately in love with a dream holiday home and to the luxurious lifestyle that owning a holiday property can bring, but many people free fall down a financial spiral by making the very common mistake of not carefully and thoroughly assessing all the financial fundamentals before the purchase.
It's crucial to remember to lead with your head and not just your heart, so keep these questions in mind:
• Why am I buying real estate now? What is the primary purpose? 
• Am I in love with the idea of a holiday lifestyle, meanwhile neglecting the investment logic behind it?
• Am I fully aware of the knowledge and work required on the backend of owning a holiday home?
• What kind of returns will I get by buying this particular property? Does it make sense from an analytical standpoint?
If you are able to answer all of these questions soundly, we can then move on to major point number 2, moving you one step closer to become an owner of a holiday home. So, after personal evaluation, you have decided that a second home is feasible for you. What's next?
2. Which countries in the Southeast Asia region are the best for buying a second holiday home and why? What are the different real estate/property laws and business laws in the different countries where you are seeking to buy property as a foreigner? 
Southeast Asia is a beautifully diverse region scattered with magnificent countries for every kind of taste. The entire region is a splendid composition of eleven countries (Brunei, Myanmar, Cambodia, East Timor, Indonesia, Laos, Malaysia, Singapore, Thailand, Vietnam, and the Philippines), each with its own impressive concoction of history, geography and culture scape. The real problem isn't pinpointing a country to fall in love with, because the variety of choices is diversely abundant. The main issue that buyers and investors face s that there are certain barriers to entry that restrict a foreigner from investing in the real estate market in specific countries and the laws all run differently from region to region.
Although the Southeast region totals to eleven beautiful countries, there are only five where property investment as a foreign national is more logistically possible. We will take a further look at these five countries, which are Singapore, Malaysia, Thailand, Cambodia and the Philippines. Each country has its own set of pros and cons from the property investment standpoint, and there is no single best country within Southeast Asia. It really depends on your individual preferences and what your long term goals are.
THE BIG FIVE COUNTRIES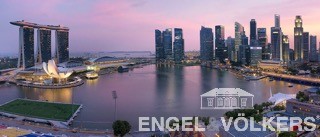 Singapore
Ease of Entry/Degree of investment: 
Out of the five countries, Singapore is considered the easiest real estate market to enter as a foreigner. Most foreigners can buy invest in condominium units, executive condominium flats, and landed houses in an approved condominium development, but in order to purchase land, there is a requirement to submit an application to the Singapore government along with a hefty amount of spare cash.
Foreigners are approved to acquire property in the form of condominiums, but NOT allowed to purchase residential properties of the following unless they have prior government approval:
• Vacant land
• Residential property in a building of fewer than 6 levels
• Landed residential property – bungalows, terrace houses, semi-detached houses
Prices: 
Singapore boasts one of the most expensive real estate portfolios in the global market. There is also a rather high government imposed 15% tax on any real estate purchases by foreign property investors in Singapore.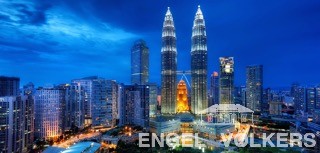 Malaysia
Malaysia is famous for its scenic beauty, tropical climate, crystalline beaches, phenomenal food culture, and lively atmosphere. For potential buyers, it is a premier destination for a second home due to its relatively low cost of living and exciting property market with low economic fundamentals.
Ease of Entry/Degree of Investment:
Out of all the countries in Southeast Asia and amongst the Big Five, Malaysia is the one unique country where foreign investors can own condominiums, homes and even land. It is a good place for those who seek more flexibility and options.
In Malaysia, there is a law that sets a minimum price set forth strictly for foreign buyers in its real estate properties, more specifically the luxury market. By keeping the luxury property market as a separate entity from its local market, it keeps cheaper properties at a price bracket that local residents can afford.
Prices:
Malaysia is one of the most inexpensive countries on our list in comparison to the rest, which makes it ideal for buyers who want to deal in a lower bracket. As of 2014, the minimum value to purchase property is set at MYR 1 million – about 250,250USD.
Notable Areas:
• Port Dickson
• Langkawi
• Penang
• Kuala Lumpur
• Klang Valley
• Mont Klara
• Kajang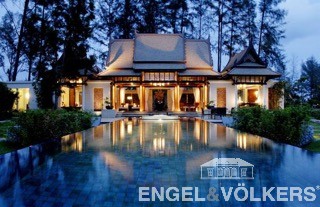 Thailand
Thailand is one of the most popular destinations for holidays and longterm living. There is a year-round tropical climate, with the benefits of an affordable and comfortable lifestyle that beats out its western competitors.
Ease of Entry/ Degree of Investment:
In Thailand, foreigners are able to own condominiums and homes in their own names on a freehold basis. This means that the buyer/investor owns the property outright, in perpetuity. On a freehold, you don't have to deal with any of the following:
• No need to pay annual ground rent, service charges or any other landlord fees
• No need to deal with the landlord as you own the property outright
But listen up, here's the catch; the land (including agricultural land) that the property is built on cannot be owned by the foreign buyer.
However, unlike in Malaysia, there is no minimum price requirement for foreigners.
Prices:
Thailand's property prices are steadily increasing, and much more expensive than real estate properties in Cambodia.
Notable Cities:
• Chiang Mai
• Phuket
• Koh Samui
• Bangkok
• Hua Hin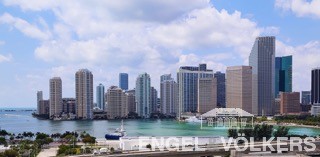 Cambodia
Cambodia is a country that continues to grow at a very rapid pace and is among the most emerging markets in the Southeast Asia region. Real estate prices in Cambodia have been rising exponentially per annum, especially in major cities like Phnom Penh and Sihanoukville. The economy is driven largely by agriculture and tourism sectors, and, has, as a result, drawn in a more diverse and multicultural society, which has made the country even more attractive to foreign buyers and investors.
Ease of Entry/ Degree of Investment:
Foreigners can own property in Cambodia but there are certain restrictions.
Cambodia follows generally the same rules as Thailand in that foreigns are able to own property on a freehold, but cannot own any land.
Same as Thailand, and the opposite of Malaysia, there is no minimum price requirement set as a threshold for foreign buyers and investors in the real estate space.
Prices:
Although Cambodia property prices are not in the ballpark as Thailand at the moment, the country's real estate growth is accelerating at a much faster pace. There is definitely a growth spurt happening over there.
Buying property in Cambodia can be on the cheaper end because of its low real estate tax.
Notable Areas:
• Phnom Penh
• Chroy Changvar
• Siem Reap
• Sihanoukville
• Koh Rong Samloem
• Kep
• Kampong Cham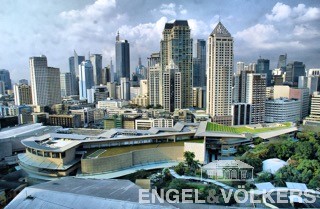 Philippines
The Philippines makes an ideal location for owning a vacation home right by the pristine beaches and beautiful nature that the country is oh so famous for!
Ease of Entry/Degree of Investment:
Along the same path as most of the countries on this list, foreign buyers/investors can own property in the form of condominium units or apartments in high-rise buildings, and houses, but not the actual land. Foreigners can get around this issue by using long-leaseholds.
Prices:
The Philippines property market is experiencing a growth spurt much like Cambodia, coming in as a close second in terms of economic viability.
Notable Areas:
• Davao City
• Boracay
• Bohol
• Palawan
• Samal Island
• Marinduque
• Batanes
• Panay
• Negros
• Cebu
• Mindoro